Who I Am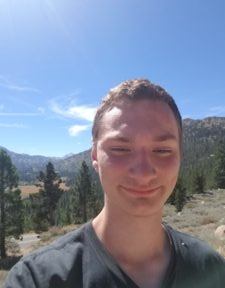 Hi, my name is Gabriel! I've been a "heal the green way" advocate for many years since I personally find nature to be our greatest source of health and well-being. This belief has formed over time as I've been given many opportunities to use natural solutions to my ailments with great measures of success!
I also run TheAquarianDiary, a blog that's centered around mental wellness, spirituality, philosophy, and more. If you're interested in the metaphysical aspect of life I recommend you check me out over there!
I'm also an amateur photographer and a future author! The banner and most of the pictures on the homepage were taken by me in Bagby, CA and Victoria, TX :), and I'm keeping my book a kind of secret for now. Shh…
A Helping Hand
I used to need a lot of help when I was growing up. I was abnormally unhealthy for no real reason and I tried a lot of things to "make myself better" again. A large part of my journey has been re-balancing my body through natural means – a lot of fruit and veggies, a lot of meditation, and a lot of CBD-infused food and drink.
Since I've experienced such immense relief from CBD products I'd like to give back a little bit. I have to spread the word that natural medication (CBD in particular) is phenomenal when it comes to preventing and healing disease, and so I created CBD Reliefs in order to do just that.
Besides personally benefiting from CBD I love to help people, and that's why creating this website seemed like a no-brainer to me. Experiencing pain relief AND benefiting from the boundless healing properties of nature? It doesn't get much better than that.
What's The Goal of This Site?
The goal of this website is to provide thoroughly researched information about CBD so that everyone can enjoy health and relief! Alongside this I wish to provide trustable and reliable sources to purchase CBD from – you deserve the best and I'm going to give it to you! If you ever need a hand or have any questions, feel free to leave them below or email me at gabriel@itsagreenworld.com and I'll be more than happy to help you out.
Sincerely,
Gabriel Mohr
www.itsagreenworld.com