Obesity is a disease that affects more Americans than one might suspect. According to the Centers for Disease Control and Prevention a whopping 39.8% of Americans were obese in the years of 2015 and 2016 (source). The distribution of obesity in 2013 can be viewed below in a state-by-state format (source):
To be clear, I'm not referring to those who are moderately overweight. I'm talking about those who have a body mass index (BMI) of 30 or above. 30 BMI is the official line, so to speak, and after that it's defined by different classes: 30 – <35 is class 1, 35 – <40 is class 2, and 40+ is class three, and it's commonly known as "morbid," "extreme" or "severe obesity."
People with a BMI of 40+ often undergo bariatric surgery in order to remove their excess fat. If you're curious, you can calculate your BMI by using the little tool I've placed below
So, can CBD help you lose weight if you're obese? Maybe, but first II want to mention that I'm not a licenced professional and that this isn't meant to replace professional advice. I also want to point out the CBD won't be a cure, but we'll cover that in more detail below.
Is obesity genetic, or is it a choice? Can CBD help us lose weight? What are the best methods of losing weight that we know of today? Let's find out! 🙂
---
Is Obesity Genetic, or Is It Simply a Choice?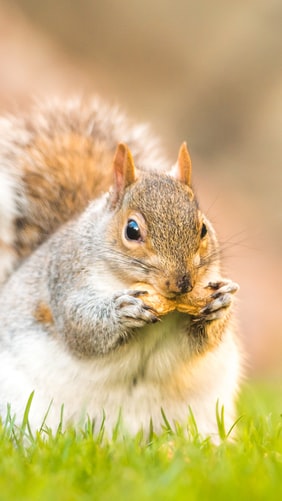 A lot of people say a lot of different things about obesity, but I'm only concerned about one question in particular; how much of it is genetic, and how much of it is born out of choice? There are some people who are overweight because their body naturally puts on more weight than it probably should, and there are also people who are obese because they continually chose a sedentary lifestyle. 
The CDC says that monogenic obesity is rare, but that obesity occurs in a mix between genetic and environmental factors that aren't quite understood yet, and HPSC concludes that "many people who carry these so-called "obesity genes" do not become overweight, and healthy lifestyles can counteract these genetic effects."
The article continues by saying that "common obesity" is caused by mutations in multiple genes, and that it's a more common form of obesity as the name implies, but that "heredity is not destiny." That is, "moving from genetic predisposition to obesity itself generally requires some change in diet, lifestyle, or other environmental factors."
There are ups and downs to both options being true. If someone has obesity that is genetically inherited then it has to be closely monitored at all times in order for progress to be made and kept.
However, if someone has obesity because they live in poverty and/or live a sedentary lifestyle then there is a larger ray of hope. It means that they 100% have the power to choose to become healthy again! The same power that brought them to where they are now can bring them to a healthier place, a place that they want to be in.
The consensus is that obesity is a lifestyle. If this is the case, then we can take certain steps to live our healthiest lives, preferably with the help of a professional by your side! But before we get into that, what does CBD do, anyway?
---
What Does CBD Do?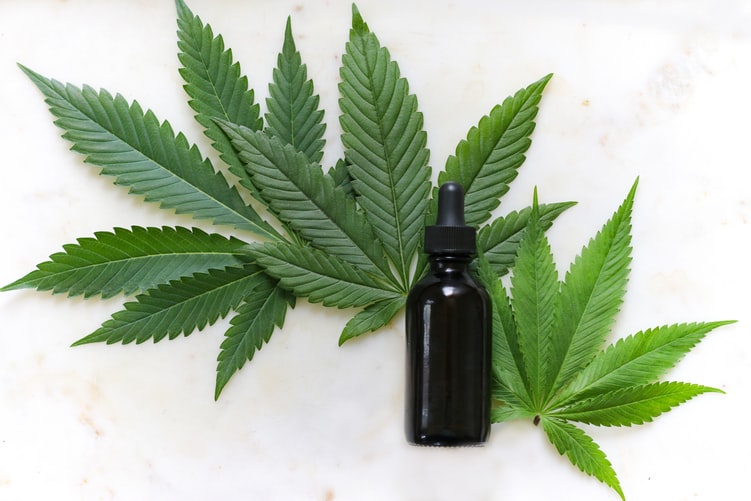 Science has been discovering the multitude of benefits that CBD possesses, and the amount of discoveries they've made as of recent times is astonishing. I'll keep this in context, but I've written a more detailed post about CBD here if you're interested :):
CBD May Reduce Appetite
A study suggests that the activation of CB1 and CB2 receptors can reduce appetite in animals. This hasn't been 100% confirmed for humans as of yet, however the endocannabinoid system (which is influenced by CBD) exists to maintain balance within your body. If you're obese, then chances are good that CBD will help decrease your appetite overall, and vice versa.
CBD Induces "Browning"
The activation of the CB1 and CB2 receptors is known to induce browning, which is the process of turning white fat (WAT) into brown fat (BAT). Without going into too much detail, white fat is the fat that none of us desire to have, but brown fat is better to have in the sense that it's easier to burn off! It's subject to thermogenesis, and during thermogenesis it enables you burn more calories than you normally would, so turning as much white fat to brown fat as possible will certainly help you succeed.
CBD Helps with Pain Perception
I've personally experienced this with CBD oil; it helps take the edge off (or in some cases, completely eliminate) certain kinds of pain! It tends to lower inflammation levels, and this can be extremely helpful if you're trying to stay active during the day – it may help you with a "let's do this" kind of boost 🙂
CBD Can Help with Depression, Anxiety, and Stress
CBD (in high doses) attaches to the 5-HT1A receptor, and this is the same receptor that binds serotonin. When this receptor is activated people generally feel happy, confident, and less anxious about upcoming events. Taking the edge off of your stress can certainly help you lose the weight that you want to lose, as well as help you live the kind of life that you want to live in general.
CBD Reduces Built-Up Lipid
Lipid is fat in the blood. We now know that CBD can directly reduce lipid levels by itself, which is great news!
CBD Can Possibly Stimulate Mitochondrial Activity
Healthy mitochondria are important! This study shows that healthy mitochondria in mice showed protection from obesity, insulin resistance, and related pathologies. 
…and more!
---
What Are Some Other Ways To Fight Obesity?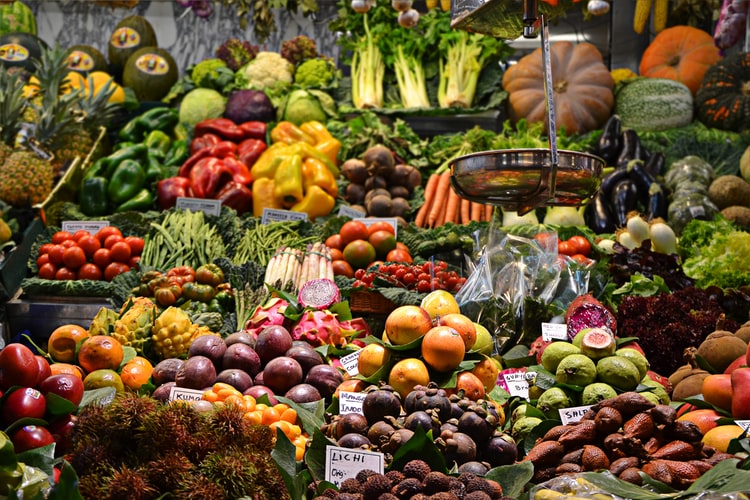 CBD isn't going to be a cure. It can certainly aid us in reaching our goals, and it can aid us greatly, but there are some more important steps that we have to take in order to lose weight (and keep it down!). I'll be brief.
Become active. This one tops the list. Having a sedentary lifestyle is part of what allows the food to turn into fat. A lot of workplaces require that we sit and work for the majority of the day, and we have a lot of different options for entertaining ourselves when we arrive home, so there isn't a lot of emphasis placed on exercise. It's recommended that 10-15 minutes of activity per 2 hours of sedentariness take place (source), but simply making the choice to be active every day will help prepare you for the most important lifestyle change 🙂
Eating a healthy diet. There are a lot of different recommendations out there, but speaking with a professional about this one will really help you figure out what you should and shouldn't eat. Eating small meals 4 or 5 times a day will help. Cutting down calorie intake (such as sugar, processed and packaged foods, fatty foods, and carbs) will help immensely (as does eating whole flour over refined flour). Fish, greens (broccoli, cucumber, squash, cabbage, etc), fruit, nuts (almonds, walnuts, peanuts, pistachios, etc), and healthy amounts of chicken can help as well. 
Cutting down on alcohol. This doesn't apply to everyone, of course, but there are (on average) 4 slices of bread in a 12oz beer. That's not so great if we're looking to cut down on carbs, and it doesn't mean that alcohol should be put up on the shelf forever, but that it should be cut down if we're trying to lose weight. 
---
Final Thoughts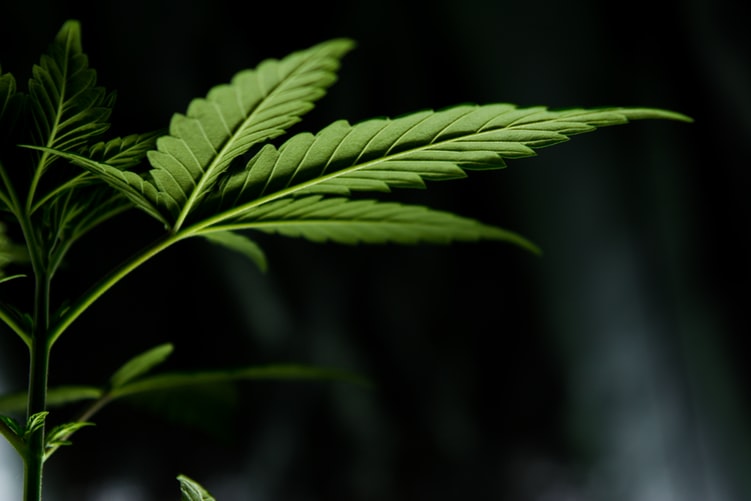 Losing weight can be an arduous and painful task, especially with all of the temptations that we're provided with in the modern world. However, it's also easier since CBD is a gigantic help, and it's definitely worth considering if you're about to start (or have already started) helping yourself with your obesity. I think it's a must-have.
Feel free to leave a comment with your experience! I'd love to hear what you have to say, and you can always email me at gabriel@itsagreenworld.com for any inquiries you might have as well. Have a wonderful day!