Hey everyone, I'm glad you're here! As you may or may not know, It's A Green World is the best CBD security filter, which means we're the people who test the waters and separate the good companies from the bad companies. So far we've found several reliable companies (see our "Offers" page), and now we've tested Mission Farms' products to see how they compare.
Please note that I am not a medical professional. The experiences I share below are not medical advice, but my own personal experience. With that said, let's get started!
---
Who Is Mission Farms?
Mission Farms is a hemp company based in Bend, Oregon. They began as a group of friends who were experiencing health challenges that the pharmaceutical industry couldn't properly address. To quote them from their website, " Either we weren't getting the relief we desired, the root cause wasn't being addressed, or we had ongoing concerns with side-effects and overall health risks that came with contemporary treatments."
One by one they were introduced to CBD in various different ways, and they fell in love with it so much they decided to form their own line of production. They grow, extract, and sell their own products from their farms in Oregon.
They also carry lab results and positive reviews with their products. Transparency is warmly welcomed in this time since CBD products are not regulated by the FDA.
---
What Is Full-Spectrum CBD?
There are two main types of CBD on the market right now – isolate and full spectrum. Full-spectrum products contain the entire healing benefits of the hemp plant, whereas CBD isolate products only contain CBD. Each are beneficial in their own ways, and Mission Farms has decided to sell full-spectrum products – they even go above and beyond by adding many other ingredients into their lotions as you'll find out below.
Generally speaking, you want full-spectrum products whenever possible – my observations conclude that having the full benefit of the hemp plant provides a wider range of effects as well as increases the chances of experiencing any particular relief, IE, neck relief if you apply cream to your neck.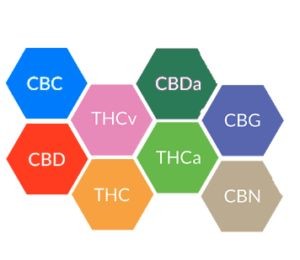 ---
How Do You Look For Amazing Products?
When you're browsing for CBD products that heal instead of hurt you're looking for these key aspects:
Lab results. Does the company you're purchasing from have good-standing lab results from a reputable tester for each and every batch they sell?
Positive reviews. Have other people tried their CBD and left astonishing reviews which lean to either side? Seeing what people have to say can definitely help you in making a well-grounded decision.
Has someone personally tried their products and reviewed them? Not all companies have their products reviewed, but the ones that do place a lot of trust in what they sell – if it isn't a good product, the review will probably be negatively-toned, which is quite noticeable to us as the reader.
Fortunately for us, Mission Farms met the first two requirements very well – their lab results are on their website and the positive reviews are quite apparent, so we decided to try their product. If it passes the third test, then it becomes recommended on the IAGW website! Let's look at the results of our analysis below…
---
Analysis
At a glance:
Price: $168 for CBD oil and CBD muscle gel
COA Verifiable: Yes! You can find their COAs here.
Shipping Speed: Very fast, upwards of 3 days with the normal shipping option.
Presentation: 10/10
Smell: 10/10
Onset: Instantly-10 minutes
Effects: Pain from sinus infection faded away for a while, neck pain relieved!
Where To Find: Here
Now I'll be honest with you guys, I didn't enjoy how long it took to ship the product – it took around 11 days total. Part of it can be attributed to the current situation caused by the coronavirus, I wouldn't be surprised if they often ship faster than 11 days on many occasions.
When I opened the box I found another box! I must say, 10/10 on the presentation, this is certainly the best I've seen yet.
They add a card to your box with dosage recommendations on it, which is great for you beginners out there 🙂
And their products, of course, look very professional and striking. Green is my favorite color after all 🙂
As usual I recorded the effects as they were happening in real time! I took 1ml of the 250mg CBD oil and three pumps of the CBD muscle gel in order to experience the effects I experienced below:
CBD Oil: (dull headache due to sinus infection, took 1ml of 250mg):

7:17am: Tasted like vanilla-pepperment, yum!

7:26am: I can feel my headache beginning to subside. My concentration is slightly improving as well.

7:41am: I feel revitalized. My head feels almost completely better, my eyes don't feel so much pressure, and my concentration levels are through the roof.

8:03am: I feel as if the relief has peaked. 90% less pain, able to do stressful tasks without feeling stressed, and happier to live my daily life 🙂

9:21am: Still feeling the peak effects.

10:22am: Still feeling the peak effects.

1:18pm: Still feeling the peak effects.

2:48pm: Effects have worn out completely.

Muscle Gel (applied to neck):

7:20am: Near-instant partial relief, actually quite shocked at how quickly my dull neck pain went away. It feels smooth and smells amazing.

7:26am: A more fuller relief begins to set in, but it hasn't fully kicked in quite yet.

7:42am: Neck pain is 90% gone. I feel like I can concentrate again.

8:03am: I feel as if the relief has peaked. Neck pain is gone, I'm able to move it around without any effort.

9:21am: Still feeling the peak effects.

10:22am: Still feeling the peak effects.

1:18pm: Still feeling the peak effects.

2:48pm: Effects have worn off completely.
---
Conclusion
Overall: 8/10
I had a fantastic time with Mission Farms' CBD products. I had a productive day at work and beyond with effects that lasted for over 7 hours. They definitely deserve a place at IAGW, good job you guys!
As always, feel free to leave a comment if you're tried Mission Farms or if you've tried a new company that you're inching to let us know about! You can always send emails to gabriel@itsagreenworld.com if you have any particular questions. Have a wonderful day! :).