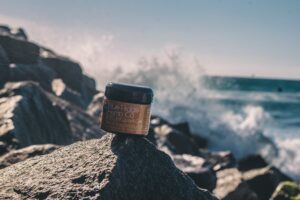 CBD products are on the rise as of recent times. The CBD market was a $100m industry in 2012, and now it's projected to be a $23b dollar industry by the year 2025.
$100m to $23b in 13 years?! We rarely see that kind of growth in any industry, let alone an industry that still has some controversy about it. After all, who can tell if CBD really works anyway? What's the difference between weed and CBD? Aren't they the same as well?
Well, not exactly. THC and CBD come from the same plant but one is psychoactive (THC) and one is not (CBD). One has gained a controversial rep and one has gained lots of positive attention over the past 15 years. I'm going to remove the doubts about THC and CBD from your mind, I'm going to break down the different options you have, and by the end of it you'll know exactly what you're looking for to relieve your pain. Sit back, grab some CBD-infused popcorn, and enjoy!
The History of CBD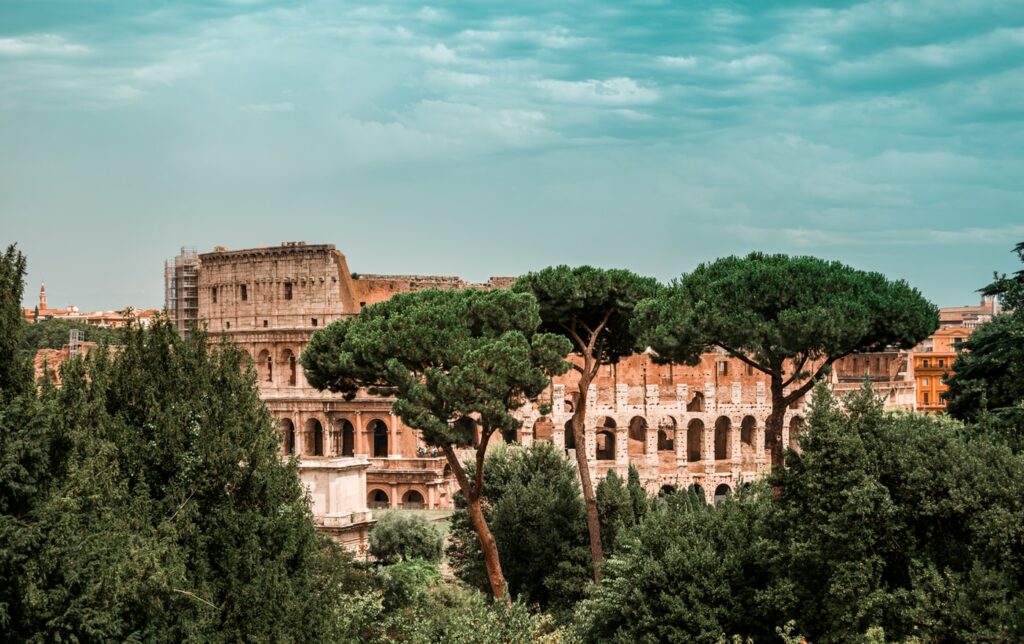 If we go very, very far back in time we'll land in the year 2737 BC. 2737 BC was the 28th century BC, happening during the Early Dynastic II period and happening right before the foundation of Egypt in 2715 BC (or possibly 2660 BC). 
During this time a man by the name of Emperor Shen Neng of China was prescribing marijuana tea to treat various diseases and irregulations. These diseases included gout, rheumatism, malaria, and poor memory. It's also recorded that medicinal marijuana was being used in Asia, the Middle East, Africa, and certain parts of India for all kinds of different discomfort, and even for childbirth!
We also know that Christopher Colombus brought his own share of hemp to the new world in 1492, and that Jamestown colony law declared that all settlers were required to grow cannabis in 1619. Yes, there was a time when people were required to grow cannabis for themselves and their colony. Fascinating stuff!
Fast forward to 1940 and a team from the University of Illinois managed to isolate CBD from the marijuana plant itself, however they weren't able to perform much research on it when the War on Drugs began in 1971.
Not too long after this, however, a British company called GW Pharmaceuticals took it upon themselves to grow cannabis plants for the sole purpose of extracting CBD in 1998. However, it was only in 2004 when CBD really made it into the mainstream. Why? This is when the Figi family used medical marijuana to help their daughter overcome her 300 grand mal seizures a week!
Everybody saw that this one cannabinoid was a viable option for healing intense disease. It exploded in popularity – states began to legalize CBD like crazy, and hemp-derived CBD is legal in most states today. It must be extracted from the hemp plant in order for the extraction to be legal, and CBD products must contain 0.3% THC or lower as a general rule of thumb.
What Is CBD Exactly?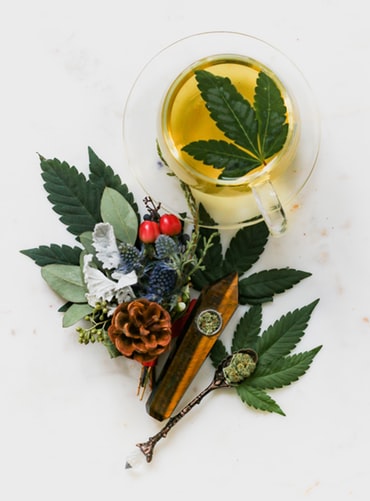 Okay, so we know that people have been using this stuff since before Egypt. We know that it's helped people with all kinds of diseases from gout to memory loss to intense and frequent seizures. But what is it exactly?
There are 400 different chemical entities that comprise the cannabis plant. 100+ of these chemical entities are called "phytocannabinoids." Two of these 100+ cannabinoids are more well-known than the others, and these are tetrahydrocannabinol (THC) and cannabidiol (CBD).
THC is the cannabinoid that makes you feel high when you smoke the bud of a cannabis plant. It's been labeled "psychoactive" and it's the stuff that can enable feelings of anxiety or paranoia to some who smoke it.
CBD, on the other hand, is a different cannabinoid than THC. It doesn't get you high, but instead it plays a major role when we introduce a very important system that you have inside of your body – the endocannabinoid system.
If you're interested in learning more I recommend reading "What Is CBD? How Does It Work?"
Why Is CBD Important?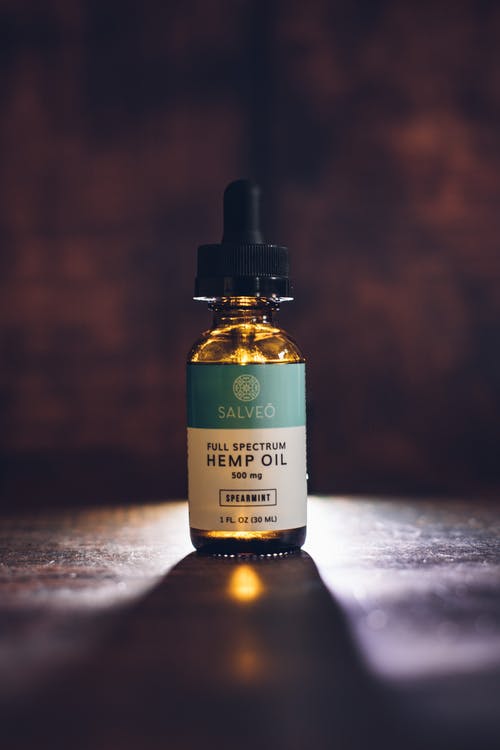 The endocannabinoid system is made of different cellular receptors that are found in the most important parts of the body. These receptors attract the endocannabinoids that we naturally produce in our body as well as the cannabinoids that come from plants.
But what is the ECS responsible for? According to the US National Library of Medicine the ECS plays a very large role in helping us stay healthy because it:
Helps with pain regulation
Helps us fight cardiovascular disease
Helps with immune function
Is associated with neuroprotection
Can assist functions associated with memory
Can prevent cancer
…and more of course!
This is why CBD is important – it's a cannabinoid that helps maintain the ECS. A healthy ECS helps by regulating pain, assisting your immune system, providing neuroprotection, and so much more!
The Different Kinds of Oil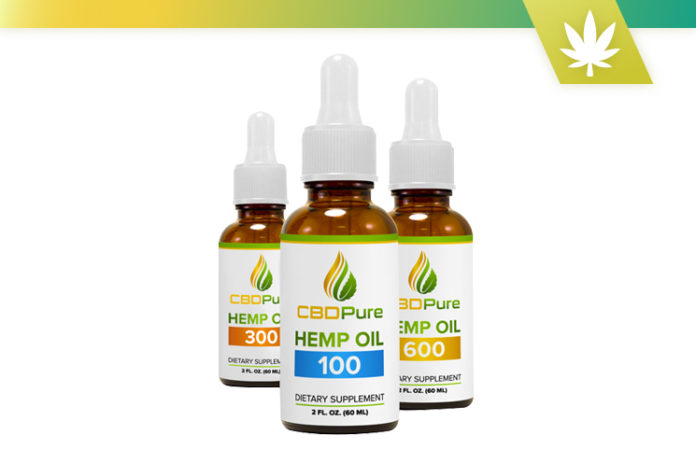 CBD is good for us – we get it. So which kinds of oil are the best kinds of oil to buy? Which kinds of oil are best for pain relief?
There are three different types of CBD oil on the market. I'm not talking about are "flavors," per say. A honey-flavored bottle of CBD oil isn't going to help you much over a peppermint-flavored bottle of CBD, but let me introduce you to the types of CBD oil that you can purchase today:
Raw CBD oil. Raw CBD oil hasn't been subject to processing outside of the extraction process itself, meaning that it will contain (very small) trace amounts of other materials. These include beneficial entities from the hemp plant itself. It's probably best to buy raw CBD oil if you're looking to benefit from the entirety of the hemp plant, not just cannabidiol.
Decarboxylated CBD oil. This kind is a little different because it's bought by those who wish to make their own CBD-infused products at home. Decarboxylated CBD oil can be stronger than raw CBD oil and also have a faster reaction time. The trick is that you have to infuse it yourself.
Filtered CBD oil. Most CBD products for sale are filtered CBD oil. If you take raw CBD oil and subject it to thorough processing (which usually includes decarboxylation, by the way) then you're left with a pure, concentrated bottle of CBD that is ready to be sold worldwide!
Decarboxylated CBD oil is the strongest and fastest form of relief, if you're a wiz in the kitchen. Raw CBD has the best nutritial value. Filtered CBD oil is cheapest and contains the health benefits that everyone is raving about. Whichever kind of CBD you want to buy will lead you to a sales page, and this leads well into the next section…
Always Know Who You're Buying From!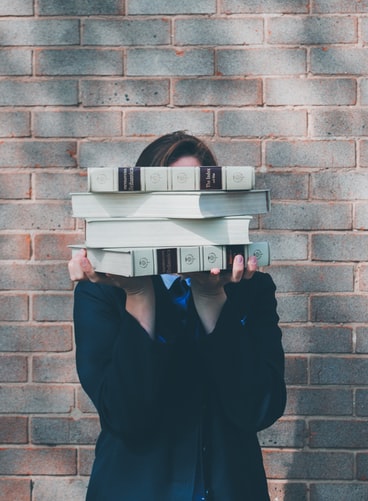 Now, I'm not suggesting that every CBD company out there is going to give you less than you deserve, but it's important to decide who you wish to buy from.
Ask the following questions:
Do these people provide verifiable lab reports that prove their product's potency?
Have other people purchased their products and written positive reviews about them?
Does the website look sketchy, or are there no reviews to be found?
Do you feel like you're going to get more or less bang for your buck if you buy from the website in question?
If you don't have time to ask all of these questions then don't worry, I have you covered! And if you're still in doubt you can read my review of CBDPure's CBD oil here :).
Conclusion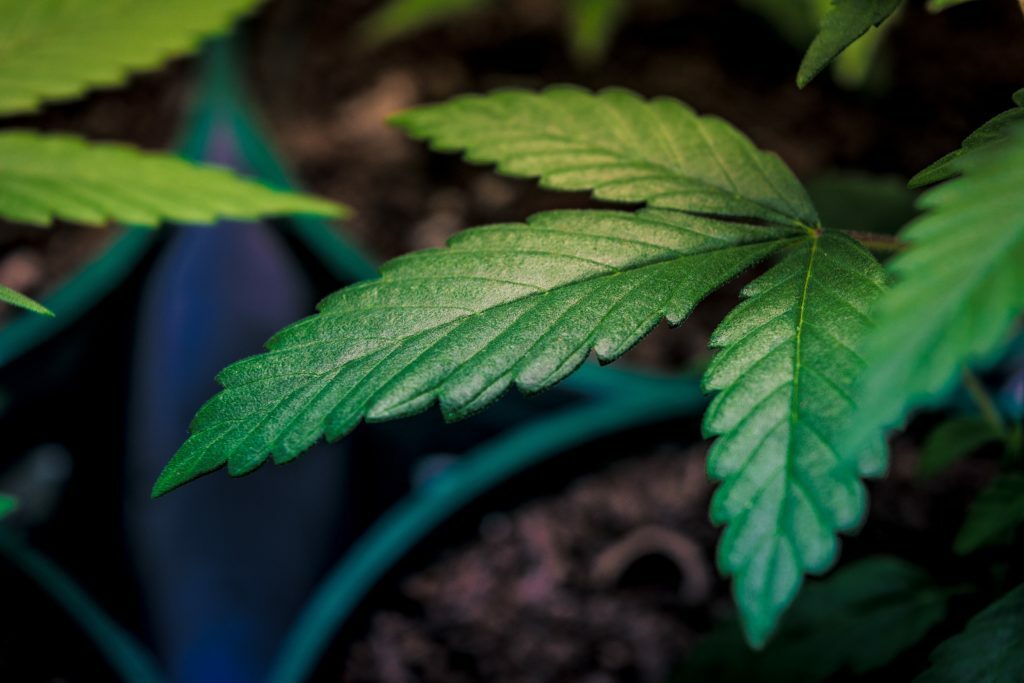 CBD has been used for thousands of years for various diseases and discomforts, and it's growth and popularity has been absolutely astronomical in recent years. That's why I want to point you in the right direction.
I hope this article has provided some insight into which of the three different kinds of CBD oils are best for your relief! Feel free to leave a comment if you enjoyed the post. And, of course, you can find me at gabriel@itsagreenworld.com if you have any questions regarding the website in general. Have a wonderful day! 🙂
Sincerely,
-Gabe