Depression is a very serious disease that some of us have the displeasure of experiencing. It comes in all forms and intensities, and some of us feel depression so strongly that we're unable to do day-to-day tasks, feel joy about life, and be optimistic about what the future has to offer.
Something that's commonly (less commonly nowadays, but still) misunderstood about depression is that it's a real disease. People can die to it, and that alone should turn some heads and encourage us to help those who are suffering, especially if you're the one that's suffering.
But how, exactly? Depression doesn't simply go away because we want it to, so how do we really look at it in a way that's helpful and easy to understand? And once we have the right perspective, how can we go about curing depression? I'll cover all of these questions and more below.
Before I start, it's important to note that I'm not a professional and that this post isn't supposed to be taken as medical advice. My information comes from personal experience and a lot of (hard-earned) knowledge that I'm more than happy to share with you today!
---
What is Depression?
The million dollar question. Depression is a mood disorder (some would say mental illness), but it's a mood disorder that's characterized by persistent feelings of sadness, disadvantage, despair, grief, hopelessness, sorrow, and disappointment. It's perfectly normal to feel all of these feelings in small bursts, but the disorder emerges when these feelings become persistent for one reason or another, and especially when they begin to take away the joy you once felt about life. 
That's all it really is! Generally it's a mix between psychological and physiological factors that produce the long-lasting feelings of worthlessness that we call "depression," but what happens will always be different for everybody. That's the why we can't just leave it at the word "depression." If we did then we'd be taking shots in the dark as far as treatments are concerned. Because of this I've listed the different types of depression below so that we can know exactly what we're dealing with.
Fun fact: my very first blog post was about depression. "But Gabe, I your first post is about the best kinds of CBD oil for pain relief, right?" Nope! I've made a post about depression on my other blog, www.gabrielmohr.com, and I go a lot deeper into depression than I do here by placing much more emphasis on the psychological aspect. Click here if you're interested 🙂
---
The Different Types of Depression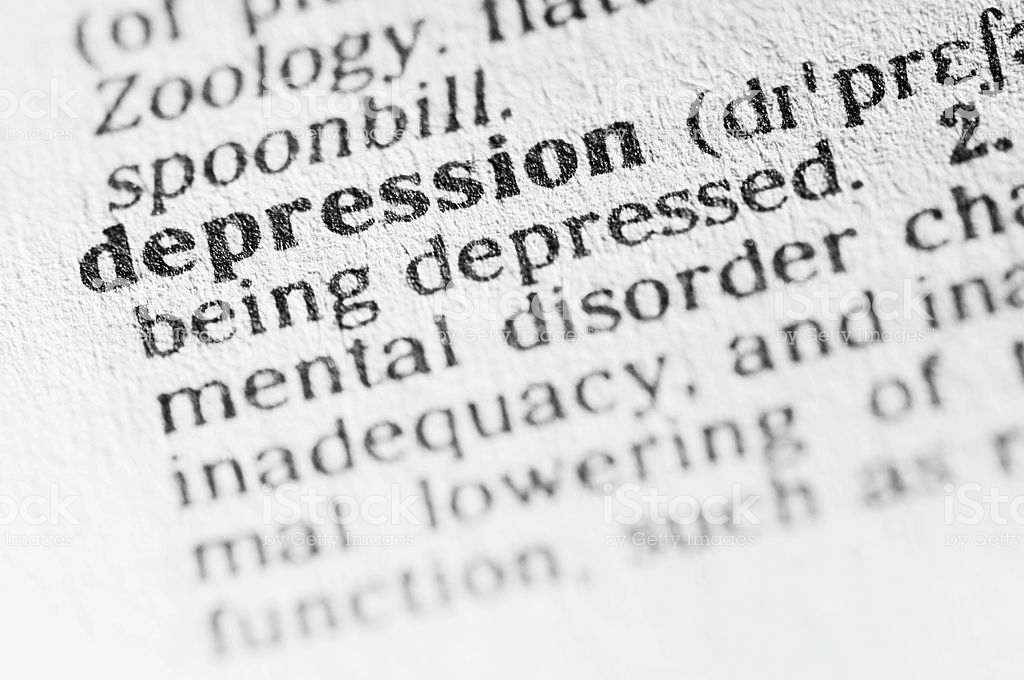 Major Depression (also called Major Depressive Disorder): This is one of the common kinds of depression according to the National Institute of Mental Health (source). It's characterized by at least two weeks of low mood (sadness, grief, hopelessness, etc), and generally it's present for most of the day. It's also characterized by loss of enjoyment (especially of activities that were once enjoyed before), persistent feelings of worthlessness, guilt, shame, fear, and hatred (towards others and/or self), loneliness, isolation, sadness, etc, chronic fatigue, headaches, constant irritability, difficulty concentrating, thoughts of suicide, and more. It's difficult with someone who has MDD to experience happiness or joy even during positive experiences or situations. 
Situational Depression: Situation depression is usually short-lived and has to do with certain stressful life events that produce a depressive outlook on life. Current relationship problems, moving, starting a new job or school, deathly illness, the death of a loved one, and more can be the cause of situational depression. The symptoms are largely akin to the ones I've posed above, but the feeling of being overwhelmed can be very present with this kind of depression. Crying, not wanting to move forward, and having the "what's the point?" feeling can also be present with situational depression.
Persistent Depressive Disorder (Dysthymia): This form of depression is similar to MDD, but it's characterized by symptoms that are far less severe than MDD. That is to say, the general characteristics are the same but the intensity is quite less in PDD than MDD. With that said, however, someone with PPD can have a major depressive episode and experience life as someone with MDD would for a (relatively) short period of time.
Bipolar Depression: Bipolar disorder is where somebody experiences extreme fluctuations in mood from high highs (commonly labeled as mania) to low lows. The low part of BD is often referred to as "bipolar depression," and it's treated differently than unipolar depression (that is, depression that isn't caused by BD).
Atypical Depression: This kind of depression is similar to dysthymia except feelings of positivity, joy, happiness, etc can be present under certain conditions. This can be slightly deceiving due to the fact that most people don't expect to be depressed if they're experiencing positive emotions. Someone with AD may not even know they have it since they think their life is fairly normal. 
Premenstrual Dysphoric Disorder: This is a kind of depression that affects 5% of women, and it occurs 1-2 weeks before your premenstrual cycle begins. It usually goes away 2 or 3 days after your period starts. It's characterized by many of the symptoms described above but can also include mood swings, food cravings, bloating, breast tenderness, joint and muscle pain, and more (source).
Perinatal Depression: Perinatal depression can happen right after childbirth and lasts for roughly 1 year. This is different from "the baby blues" in the sense that it lasts for much longer than the baby blues, which usually lasts for a maximum of two weeks. It's characterized by many of the symptoms described above, but it can also include hallucinations, excessive worrying about the baby, and thoughts of harming self or the baby (source).
Seasonal Depression (Seasonal Affective Disorder): Seasonal depression can occur when the seasons change, and is most common during the winter months. It's also possible to experience SAD during the summer months, although this is much less common.
Psychotic Depression: A psychotic depressive episode is a major depressive episode and a psychotic episode put together. It's characterized by the normal depressive symptoms accompanied with delusions, hallucinations, loss of enjoyment in the moment, and psychomotor retardation.
That's quite a lot to look through! However, it's helpful to know which kinds of depression exist so that we can have an easier time discovering which disease you (or someone you know) may be experiencing at the moment. Of course, I recommend that you talk with a professional about this if you haven't already as they may be able to help you find out which kind you should focus on treating.
---
How Do We Treat Depression?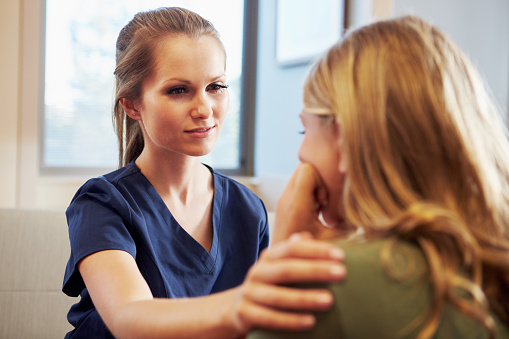 Something that's behind all kinds of depression is the lack of a thing (or things) that you need. It may be, for example, that someone very close to you has passed away, and that you've been depressed ever since then because you loved them. Or, perhaps you're used to having sunny summers in Texas, but you recently moved to New York where the sun is less present, and now you experience seasonal depression because you need the sun more than you currently have it.
It may be that you want professional counseling, involvement in a thriving community, or even just someone to realize that you're depressed! Meeting a need you didn't know you had goes a long way when it comes to curing depression. Finding out why you're sad and coming to terms with it will be a gigantic help as well. 
You should never do is cover it up! Don't pretend like you don't have it, or hope that it'll go away. if you've been experiencing symptoms of depression for 3+ weeks, or if you're professionally diagnosed, that means your sadness will most likely persist until you do something meaningful about it! It should give you hope that depression is highly treatable, even if you're on the severe end.
With that said, though, it's important to note that some treatments are useful across all kinds of depression, such as seeing a doctor, psychiatrist, and/or psychologist. Even the act of emailing, calling, or otherwise inquiring about such help will show yourself and others that you're really serious about curing your depression.
Beyond seeing a psychiatrist, there are other things that help, such as medication. I'm hesitant to promote traditional medication because of the side effects they can cause, but they really do work for some people and in some cases they work so well that they don't even need to try anything else! It's always best to work with your doctor and find a balanced prescription for you if you decide that you'd like to try medication, and regular follow-ups are best as well.
There are some natural remedies to consider, such as St. John's wort, saffron, and zinc. A healthy (and by healthy I mean balanced) diet never hurts.
Your own psychological probing is bound to show some results if you answer yourself honestly. Questions like, "Why am I depressed?" "What can I do about it?" "What need(s) can I meet that will help me feel better?" will more than likely help set you on the path towards recovery.
What about CBD? Well, we're slowly beginning to discover that CBD can be an alternative form of treatment for depression. CBD isn't going to help the psychological aspects of depression, of course, but lots of different studies are showing that CBD helps by having a good relationship with the 5-HT1A receptor (which is the same receptor that serotonin boosting medication tries to target).
It can also help by reversing the OBX-induced hyperactivity and anhedonia (which is the inability to feel joy). It's likely to be a lot cheaper than traditional antidepressants, and it's safe enough to where you don't need a doctor to help prescribe it for you. Some self-experimentation will do the trick quite nicely! 
To put it another way, CBD helps by maintaining a healthy endocannabinoid system. A healthy endocannabinoid system will help regulate your mood, help you sleep better, help regulate your pain perception, and help with excess inflammation.
If you take action to help your depression in other ways while taking CBD at the same time, they will compliment each-other. for example, you may sleep better after taking CBD for a few weeks. This may, in turn, help you do the things throughout the day that will provide long-lasting relief from your depression, such as taking up a new hobby.
Seasonal depression and psychotic depression are slightly different than the rest; seasonal depression can be cured (at least in part) with light therapy, which simply consists of being near a special light box for a certain amount of time each day. Psychotic depression, on the other hand, is the depression which is most treatable by electroconvulsive therapy.
So, Is CBD The New Cure?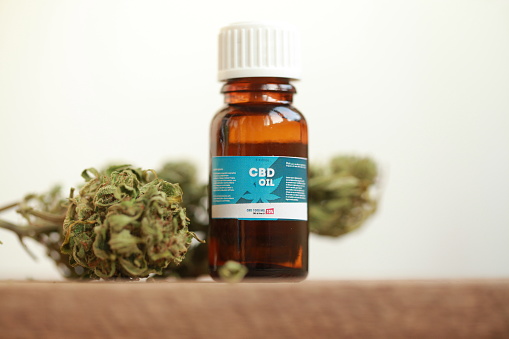 Not exactly. While we are discovering it's incredible benefits as an antidepressant we have a long way to go. I strongly recommend that you shy away from using it as a "band-aid solution" that covers up the problem instead. It's important to address it entirely. It's possible that your depression is genetic and that having a prescription is the best way to treat it. If this is the case then CBD might be a cure for you, just like how SSRIs might be a cure for you.
For those of us who have depression because of psychological reasons, even in part, CBD will not be a cure. Those of us with psychological symptoms should either self-treat ourselves by studying psychology and/or visit a psychiatrist/psychologist.
I want to point out that I decided to treat my own depression by studying psychology and, even though it took a long time, I can say with all the confidence in the world that it is possible to cure the psychological aspects of depression on your own, should you feel the need to!
Conclusion
Depression can sap your energy, the energy you need in order to cure your depression, which can result in a vicious cycle. CBD can help break that cycle by "supercharging" your endocannabinoid system and helping your body become physiologically healthy. Then, perhaps, you'll have the bodily energy to focus on curing the psychological part of your depression, however you choose to do so!
I'm here for you when you're depressed. Contact me at gabriel@itsagreenworld.com and we can talk about it, or leave a comment below describing your situation. Treatment for depression is so individualized that I'd be more than happy to help in any way I can!
Sincerely, 
-Gabe