There was a time in my life when I was very physically active. This was between the years of 2015 and 2018 (16 to 19). I wasn't athletic, so to speak, but I was on my feet for 12+ hours a day since I was working restaurants, mountain climbing, and actively traveling the states.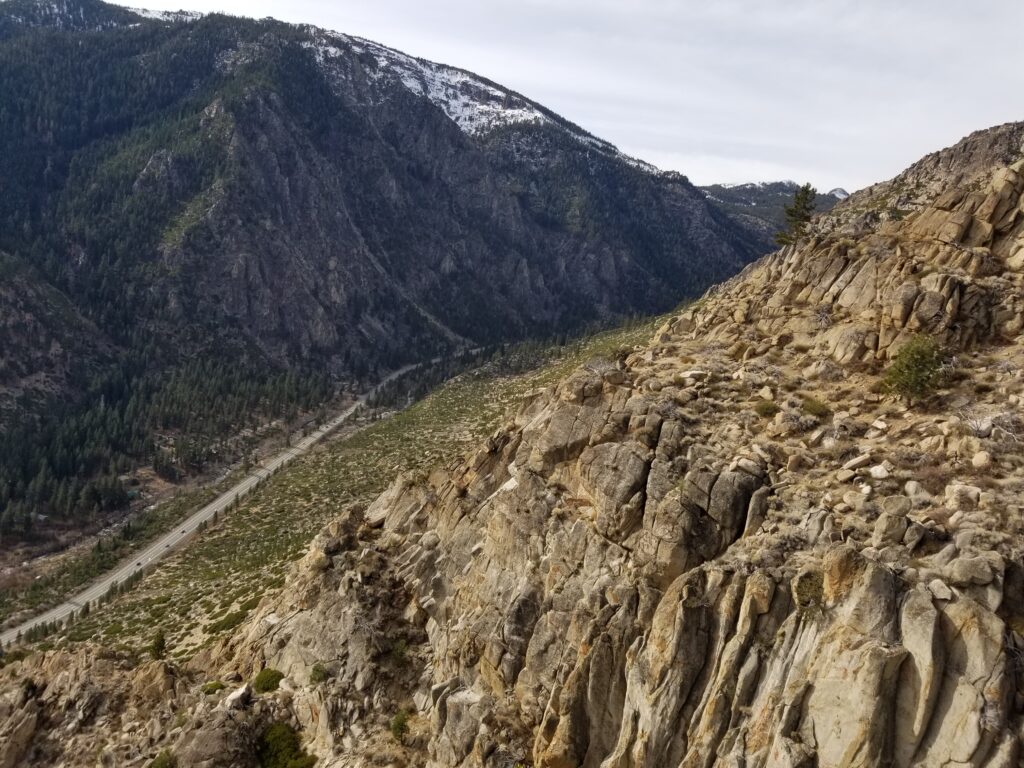 Even though I was young I had a lot of aching joints – mountain climbing will do that to you! Don't get me wrong, I loved doing what I did, but I could have done without the fiery knees, wrists, and back. CBD (oil in particular) would have also provided me the (desperately needed) advantage in the airsoft wars I often had with my friends.
When I began taking CBD I noticed a lot of different changes. I started falling asleep faster, I was able to move more and do more, my inflammation started to decrease, and I could enjoy life with a little less pain. 
How does it help joint pain, anyway? Well, we have to understand the various joint pains, how they form, and which kinds of joint pain can be helped by taking CBD. I say can because I'm not a licenced practitioner – I'm speaking from my own experience as well as from a thoroughly-researched standpoint, but I don't have any credentials or certificates at the moment :).
---
How Inflammation Works
Joint pain is usually the result of inflammation, no matter the severity or the longevity of the dis-ease. It is, quite simply, your white blood cells being released into the bloodstream to help protect your body from foreign entities. It's purpose is to find and destroy the initial cause of the pain (very helpful for infections), to clear out the dead cells that were destroyed by the initial cause, and to repair the damage that's been done.
Stubbing your toe, closing the refrigerator door on your fingers, and even more serious things like getting burned or getting an infection will lead to something called acute inflammation. Acute inflammation is when your body sends out its healing agents to the place of injury so that it can help you heal, combat, and repair from the infection. This is in contrast to chronic inflammation, which is usually associated with long-term diseases such as hay fever, periodontal disease, atherosclerosis, osteoarthritis, cancer, heart disease, and a lot more.
Chronic inflammation is typically an autoimmune disorder. It's where your body attacks itself because it suspects there's a problem when, in reality, there isn't one.
It's also worth noting that inflammation doesn't mean infection. I doubt anyone's ankle has become infected after bumping it on the kitchen chair, but I'll bet their ankle starts swelling like nobody's business!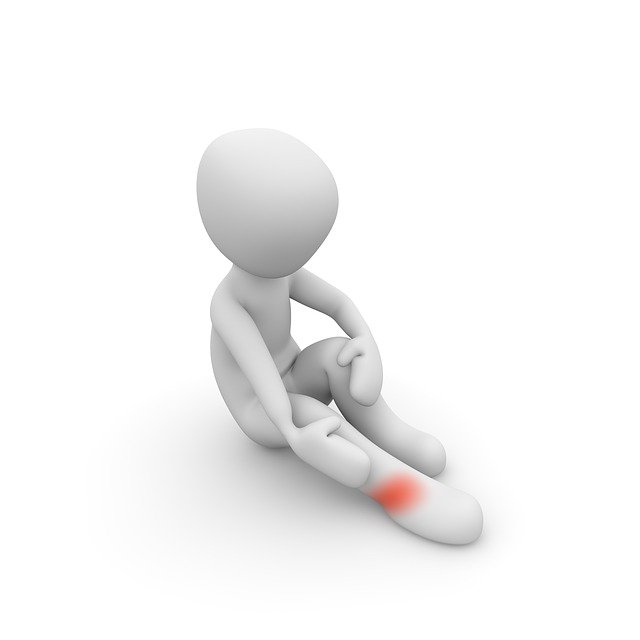 It's important to know whether your inflammation is chronic or acute. Have you recently hurt your knee, or are you a long-time sufferer of inflammatory arthritis? Knowing whether your condition is chronic or acute will definitely help you decide whether CBD is the right thing for you. And don't be afraid to try it anyway even if it seems like it's not going to help 🙂
---
How CBD Oil Combats Inflammation
According to this study the cannabinoids we extract from the hemp plant help our inflammatory responses by inducing apoptosis, inhibiting cell proliferation, and suppressing cytokine production.
That's really just a fancy way of saying that it helps some of your cells undergo healthy destruction (apoptosis), helps to inhibit cell development (cell proliferation), and helps to stop the production of pro-inflammatory cells called cytokines.
We can also look at it from a different perspective; the endocannabinoid system is a system that's made of cannabinoid (CB1 and CB2) receptors. These receptors live inside of different cell membranes that are spread all throughout your body.
Cannabinoid receptors receive CBD and use it to maintain a healthy endocannabinoid system. Why is a healthy endocannabinoid system important? I'm glad you asked!
The endocannabinoid system helps maintain balance in your body, and a healthy ECS will provide increased mood and pain regulation, appetite, memory, and immune function, which is very important since a lot of chronic inflammation arises due to autoimmune disorders.
So, really, CBD helps with more than just decreasing inflammation – it helps us sleep better, think better, fight disease more effectively, and a host of other things. Maybe you've already done your research and you're looking for reliable companies to buy CBD products from – I've done that part for you! It's a good idea to invest in your health 🙂
---
Which Kinds of Joint Pain Does CBD Oil Help With?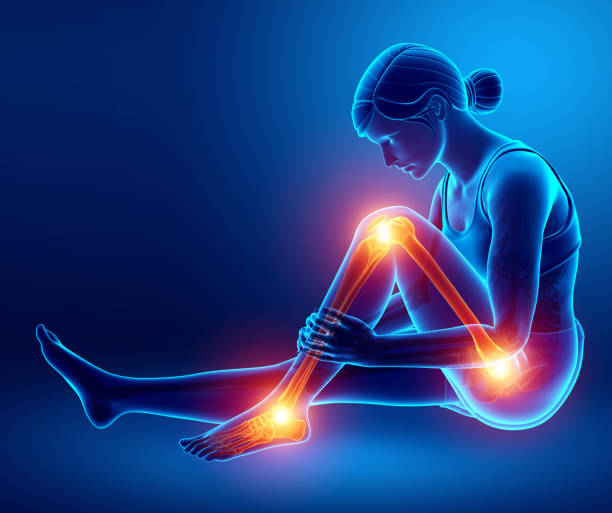 At this point I'd like to mention that CBD is an amazing vitamin, and what I mean is that using it as a pre-caution will be more effective than using it as a cure. If your body can protect itself from disease then it will never happen in the first place.
Along these lines I will go ahead and say that taking CBD with any joint pain (acute or chronic) will certainly help! Sometimes you will feel the change and sometimes the pain may stay consistent, but your overall condition will definitely improve.
Whether it helps as a temporary pain relief or as a cure depends on the severity of your condition. It will certainly help any acute inflammation that you have. Any joint pain that your body can already heal on its own will respond positively. CBD for a job that's hard on your joints? Check. CBD for shoulder pain that just popped up? Check.
It gets a little more complicated when it comes to chronic joint pain – it starts to depend on which kind of joint pain you have and how you got it. For example, osteoarthritis is the kind of arthritis that happens when the cartilage separating your joints wears down from excessive usage. It's known as the "wear and tear" disease because it simply happens with time, and CBD oil will not be a cure for this. At best it can help mitigate the inflammation that results from the disease.
However, auto-immune diseases that cause the body to produce excess inflammation leads to inflammatory arthritis, and this can certainly be helped by taking CBD products. 
Of course some (like myself) won't have this knowledge until it's too late, and they're wondering if CBD is the cure for their joint pain. The answer at the moment seems to be no, as sad as it sounds. Most arthritis is thought to be incurable, and this is because we aren't quite sure how to replace the lost cartilage in the case of osteoarthritis, or how to cure auto immune disease (with a few exceptions).
Chronically inflamed joints are something we have to live with (for now), but I can offer a small ray of hope. Since CBD has been proven to reduce inflammation, and since it helps balance your body's natural ecosystem, there is a very high chance that it will help you co-exist with a chronic condition by taking away some of the pain.
In addition to this, we haven't studied CBD as much as we would like to. Some would argue that we aren't even close to fully understanding it! This means that we may find something down the line that will really change the game when it comes to chronic joint pain. With the speed at which we're making these kinds of discoveries I'm tempted to say we'll find out sooner than later!
---
What To Do If You've Already Tried CBD and it Doesn't Work?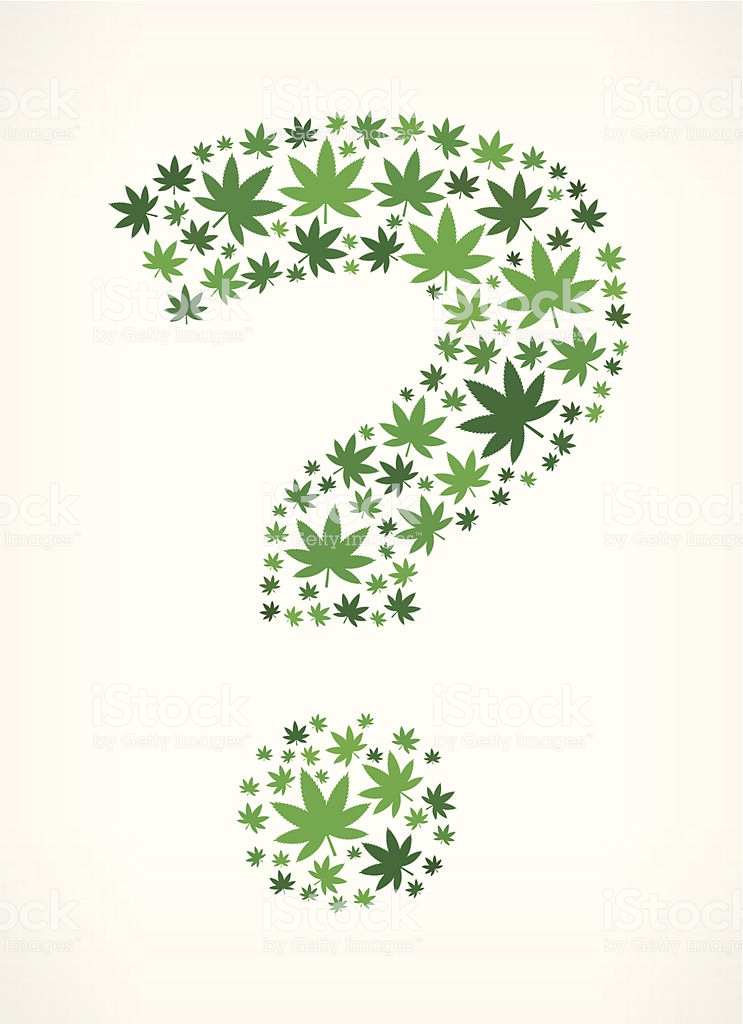 You may have a severe back problem, perhaps your knees have been aching for ages or maybe you've tried CBD oil already and it hasn't worked – this may very well be the case because of what we've discussed above, but if this is you then I encourage you to look into something stronger, either as a potential cure or an agent of coexistence (such as kratom).
As I've mentioned before, I'm not a licensed professional. If you have an individual condition that is particularly confusing or extremely unique I recommend that you look for professional treatment, maybe from somebody who is certified in holistic healing 🙂
You can also look below for a sign-up that sends a special email. In this email I offer a very potent CBD oil that has the highest chance of relieving your pain! Check it out 🙂
---
Conclusion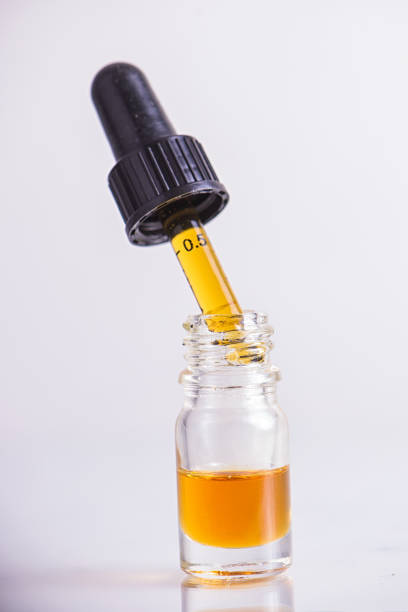 CBD oil is amazing, and it can be an amazing anti-inflammatory entity at the end of the day. Whether you're suffering from acute or chronic inflammation, CBD oil helps in a large variety of ways, and I'm not going to be surprised when we discover a lot more about it.
Feel free to leave a comment! If you have any questions I'm more than happy to help you out at gabriel@itsagreenworld.com. Have a wonderful day 🙂