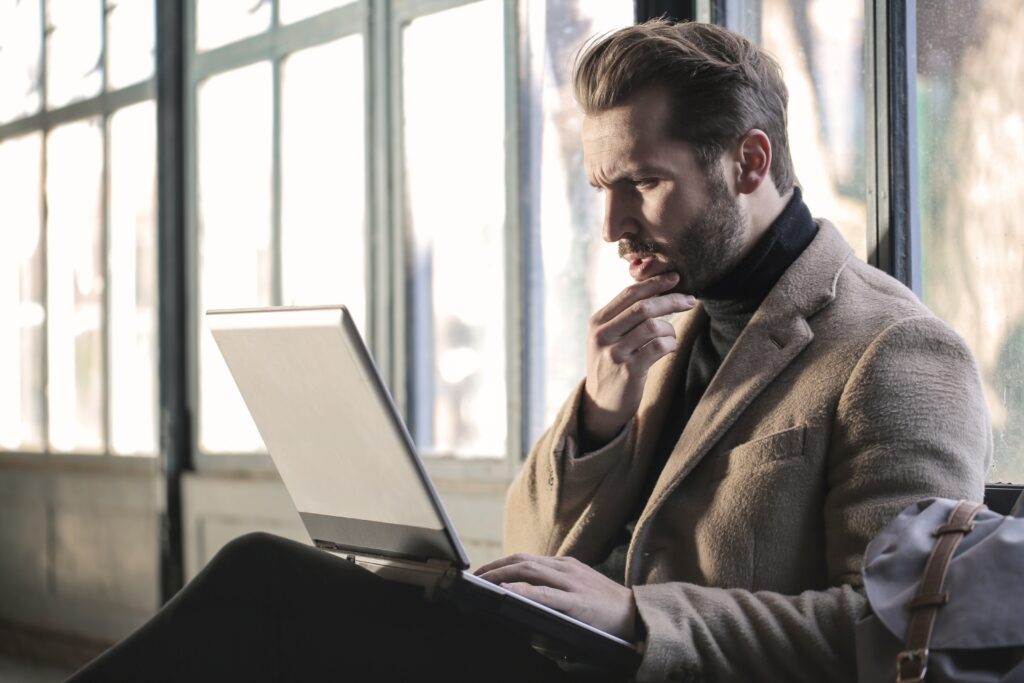 This question gets asked a lot, and for good reason! With CBD production being unregulated by the FDA it's kind of like the wild wild west for CBD companies. They aren't required to abide by the FDA's standards, and that can mean low-quality or misadvertised products (some of them almost got me, they can be sneaky!).
At this point you're probably looking for suggestions, so I suggest you buy from these companies since they check out in the end (and since I make a small commission if you do ;). If you're curious I've written some more details down below. What does it mean for the CBD industry? Is CBD illegal? If not, how can you tell who's worth buying from? Once I've made my decision, how do I buy CBD oil while saving as much money as possible? I'll begin to answer these questions without further adieu!
---
Wait, What? The CBD Industry is Unregulated? What Does That Mean?
That's a very good question. When someone says that the CBD industry is unregulated, what they mean is that it's unregulated by the FDA (Food and Drug Administration).
The FDA is a federal agency of the United States Department of Health and Human Services, one of the United States federal executive departments. It's responsible for promoting and protecting public health through the control and supervision of food safety, tobacco products, dietary supplements, prescription and over-the-counter pharmaceutical drugs (medications), vaccines, biopharmaceuticals, blood transfusions, medical devices, electromagnetic radiation emitting devices (ERED), cosmetics, animal foods & feed, and veterinary products. (Description courtesy of Wikipedia.) 
This means the CBD industry doesn't have the extra guidelines that are normally provided by the FDA. However, these guidelines aren't needed in order for a company to produce a good product. Any particular company you're buying from can have healthy corporate guidelines, processes, policies, management, staff, etc. These are the people that will produce quality products whether the FDA is watching them or not.
On the other hand, no FDA regulation means that some people will try to water their products down, sell hemp oil as hemp extract (which are not the same thing), charge very high prices for their products, forego lab testing, and whatever else might be happening.
That's why it's very important to check who you're buying from; do their products have positive reviews? Do they offer lab tests from credible laboratories? Are you able to learn the background of the management and know their credentials, experience, etc? Your company doesn't need to meet all of these requirements, but if you come across a website that looks shady, give it a second look – you're doing the FDA's job for them 🙂 
---
So, Is It Illegal Then?
The short answer is it depends, but probably not. I recommend that you take a look at the picture below:
This map provides a brief overview of the legalization of cannabis and/or CBD oil (depending on the state/territory). Here are the details. 
It's completely legal in:
Alaska
California
Nevada
Oregon
Washington
Colorado
Illinois (once January 2020 comes around)
Maine
Massachusetts
Michigan
Vermont (up to one ounce or yield of two mature plants, no commercial sales)
District of Columbia (no commercial sales)
Guam
Northern Mariana Islands
There are even three native american reservations that have the legal right to consume cannabis, even if the rest of the state cannot! Super interesting. These are:
The Flandreau Santee Sioux Tribe (South Dakota)
The Suquamish Tribe (Washington state)
The Squaxin Island Tribe (Washington state)
It's medicinally legal in:
Arizona
Arkansas
Connecticut (also decriminalized)
Delaware (also decriminalized, civil infraction)
Florida
Hawaii (decriminalized)
Louisiana
Maryland (decriminalized, 10g or less)
Minnesota (decriminalized)
Missouri (decriminalized)
Montana
New Hampshire (decriminalized, up to three-quarters of an ounce)
New Jersey
New Mexico (decriminalized)
New York (decriminalized)
North Dakota (decriminalized, 0.5g or less)
Ohio (decriminalized, civil infraction)
Oklahoma
Pennsylvania
Rhode Island (decriminalized, civil violation)
Utah
West Virginia
Puerto Rock
U.S. Virgin Islands
These states allow low THC, high CBD medicinal cannabis:
Alabama
Georgia (decriminalized in the cities of Atlanta, Clarkston, Forest Park, Savannah, South Fulton, Statesboro, and unincorporated in Fulton County)
Indiana
Iowa
Kansas
Kentucky
Mississippi (decriminalized, first offense; 30 grams or less)
North Carolina (decriminalized, 0.5 oz or less)
South Carolina
Tennessee
Texas
Virginia
Wisconsin
Wyoming
And it's flat-out illegal in:
Idaho
Nebraska (decriminalized, first offense only)
South Dakota
American Samoa
As it stands there are only three states and one territory that are no-no zones; the rest are good to go, even if it's just for CBD oil. This is rapidly changing as well, so I'll do my best to update this post as time goes on. 
---
Who Are The Companies Worth Buying From?
I've begun to mention this above, but lab tests are a big deal. You should see a little link like this somewhere on their page that lets you look at their lab testing.
The tests themselves are very easy to read – they should show that the product contains mostly CBD and little of anything else.
If any particular company doesn't have lab testing like this freely available to the public then all is not lost – check the reviews. Are they positive? Are they negative? Do they even exist? You can tell a lot about a company from the people who have bought from them in the past, even if they don't have lab reports available on their front page.
However, if a company has neither of these then it's best to find other companies that are more transparent. What's to hide if they're selling legitimate CBD-infused products, right?
So far there are quite a few companies that meet both of these criteria; CBDPure, CBD Medic, Joy Organics, Hemp Bombs, Endoca, DirectCBD, and Lolahemp compose a very short list. I might come back and edit this part of the post if you guys have a company you love to buy from. Let me know in the comments below – I'm curious!
---
How Can I Buy From These Companies?
Just like how you'd buy from any other online company – with a credit/debt card. If you're looking for some extra security, make sure the website has a lock right next to the address. That means it's been verified as a secure entity for handling this sort of thing.
Of course, you can sign up below for some extra spicy deals. You get what you pay for, and anything to reduce the price of a quality product counts. Make sure that you capitalize on it if you're looking for a place to buy CBD products for you and/or your pets 🙂
---
Conclusion
I hope I've helped you guys by clarifying some things about the CBD industry. Yes, it's unregulated, yes, it's mostly legal, and yes, there are certainly companies out there who are willing to provide you with high-quality products. I think we owe them a giant thank you for doing that. Feel free to post your comments below, and don't be afraid to reach out to gabriel@itsagreenworld.com if you have any questions. Have a great day!