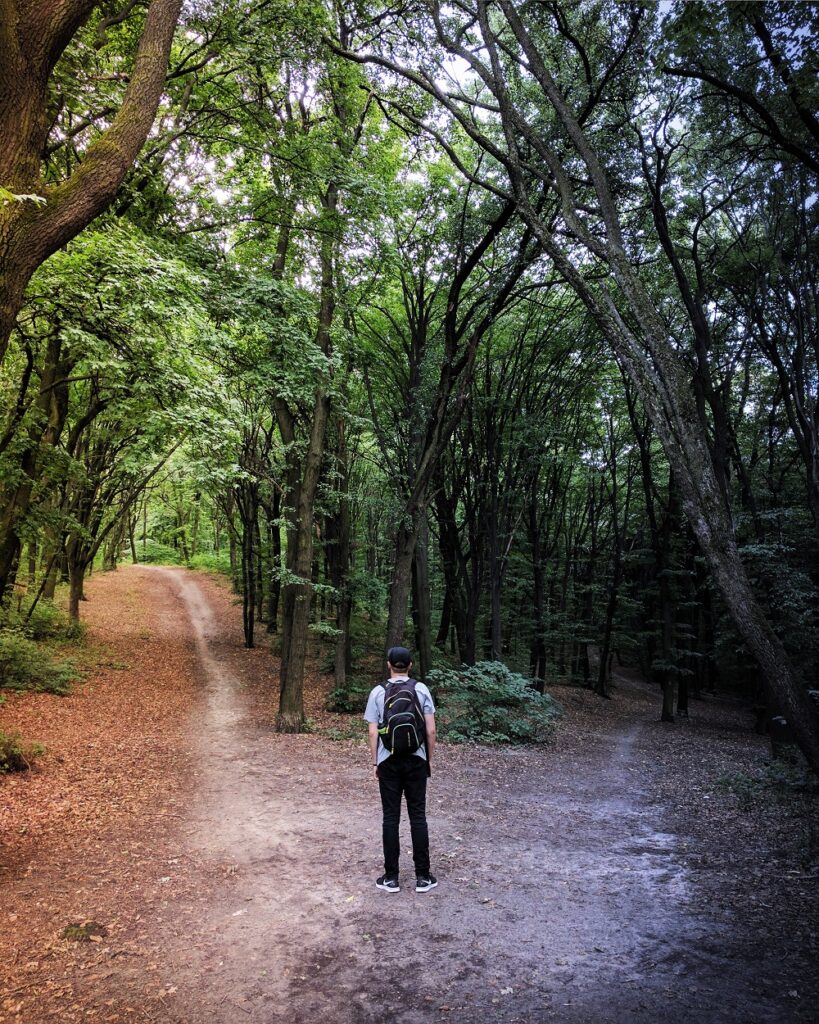 CBD has worked wonders for a lot of people, myself included. I can't tell you how many times I've come across a person praising its effects and everyone else chiming in to agree and add their own story!
While it's effects are incredible and backed by science, it simply will not work for everyone. There are a number of reasons why, most of which we'll cover today, but I also want to cover some other pain-relievers, techniques, methods, and vitamins that can relieve your pain and contribute to your well-being in a positive way!
I'm not a doctor, and none of this should be a substitute for professional medical advice. If you want individualized diagnoses and solutions then you should go see your doctor (preferably a holistic doctor *wink*) and mention your symptoms. 
With all of that said, I'm glad you guys are joining me today! It warms my heart to write this, and I hope you find what you're looking for 🙂 off we go!
---
How Does CBD Relieve Pain?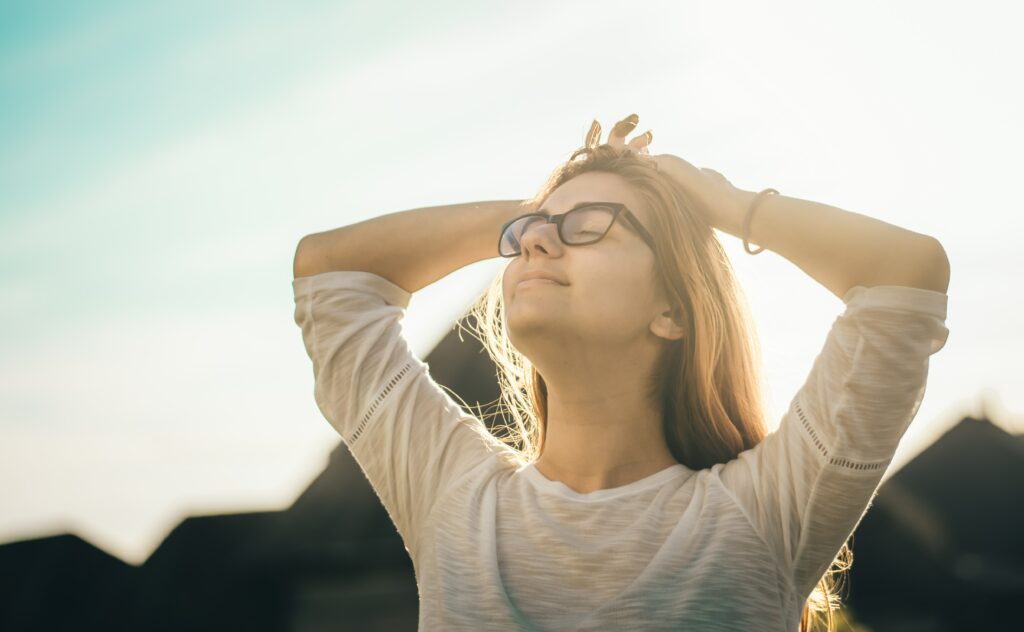 Great question. If we know how CBD relieves pain then we're that much closer to knowing if it will work for us, or understanding why it isn't working for us.
CBD is a molecule that attaches to various different receptors in our body. The most notable are the CB1 and CB2 receptors, but CBD attaches to more than just these receptors, it also attaches to the serotonin receptor, various TRP receptors, the "orphan" receptor, the PPA receptors, and the GABAA receptors. When the CB1/CB2 receptors are activated we have a healthy endocannabinoid system, and it's likely that an anti-inflammatory effect will occur. When CBD attaches to the serotonin receptor it, essentially, acts like serotonin. When CBD attaches to the TRP receptors it increases pain threshold. 
I know what you're thinking: "CBD can reduce pain in more than one way?! That's nuts!" Yep, the kind of pain reduction you experience depends on the receptor CBD activates. It can simultaneously reduce inflammation, act as serotonin (the famous "happy" chemical), and increase existing pain threshold at the same time! This is only what we know of, too – I have faith that we'll discover more about this miraculous molecule in the years to come 🙂
---
Why Doesn't It Reduce My Pain?
There are several possible reasons for this. It may be that 2 or more of these conditions apply to you, and there may be more than what's listed here, but here are 9 reasons why CBD isn't relieving your pain:
Mental resistance. Our thoughts are very powerful. They can determine our mental well-being, which in turn determines our physical well-being. Unfortunately, sometimes we look at something that's we're told will work and we say, "Naw. There's no way that'll work," or "I can't believe I have to go to work tomorrow," or "what she said the other day was nasty!" It becomes a self-fulfilling prophecy, and the key is to embrace a positive mindset. It's easier said than done – I still battle with it to this day! But if we can take control of our negative thoughts and turn them into positive thoughts, we allow the medicine to work it's magic, and we have a chance of experiencing relief again.
There are other steps to take first. Perhaps you have chronic pain, perhaps you have been diagnosed with anxiety, or perhaps you have a chronic illness. Sometimes we have to take action in more than one area in order to feel better. I know that if I tried CBD two years ago it wouldn't have had much effect because I was long overdue for some self-improvement. If I took, well, any kind of plant medicine during this period of my life I wouldn't have felt much better, because I had other steps to take first :). 
You have a low-quality CBD product. If anything gets my blood boiling it's the scam artists who claim to sell CBD products, when really they're lazy, malicious, or in it for a quick buck. It's A Green World has responded to this silent problem, and we find the companies who are tje good guys, and leave the bad guys to fall into darkness. You can read our post (link to "which CBD companies are legitimate" post) that describes this issue, and shows you how to tell which companies are legitimate :). As a general rule, if your CBD product doesn't have a lab result and/or positive reviews to back its legitimacy, it can very well be a faulty product that you should stop using for your own safety.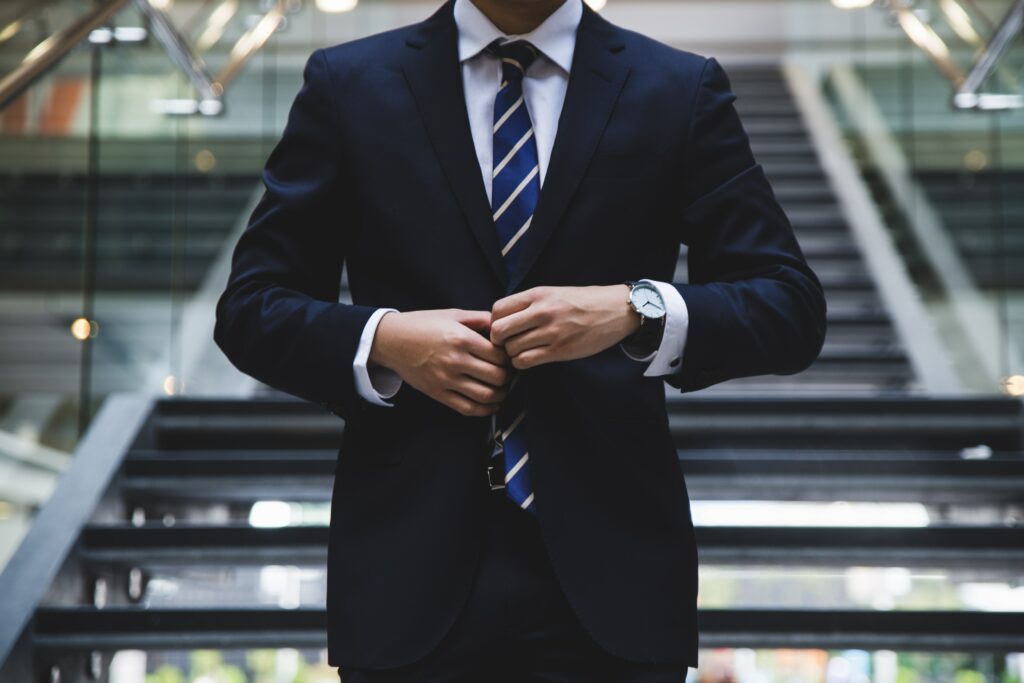 You're taking too much or too little. How much you should take depends on a variety of factors, and it could be that you haven't hit your "sweet spot" quite yet. If you know for a fact that you have an outstanding product, try different dosages at different times of day for two+ weeks and see what happens.
You're using CBD with other medications. CBD inhibits the P450 enzyme system inside of your brain, and therefore it can have some adverse effects if mixed with other drugs. You can read more about it here, but just be wary that taking CBD with certain medication may cause some complications.
Genetics Studies show that genetics have a part to play in whether or not CBD works for you. The link above is a study where the researchers found an odd mutation, one that produces more endocannabinoids than what is normally needed. If you have this genetic mutation then you may feel more relaxed and less anxious/depressed, but you'll also experience CBD as a detriment instead of a supplement.
Diet. Diet plays a huge role in your overall well-being, and so it's no surprise that it can effect the effects of CBD as well. If you eat an entire bag of potato chips every day (not that I would ever do that) then your stomach will ache, your head will feel inflamed, and it's generally very bad for you. On the other hand,  A study states that a diet high in Omega-6 polyunsaturated fatty acids can result in CBD having an increased effect! That's why I'm challenging you to eat 3 carrots this week. Carrots are awesome!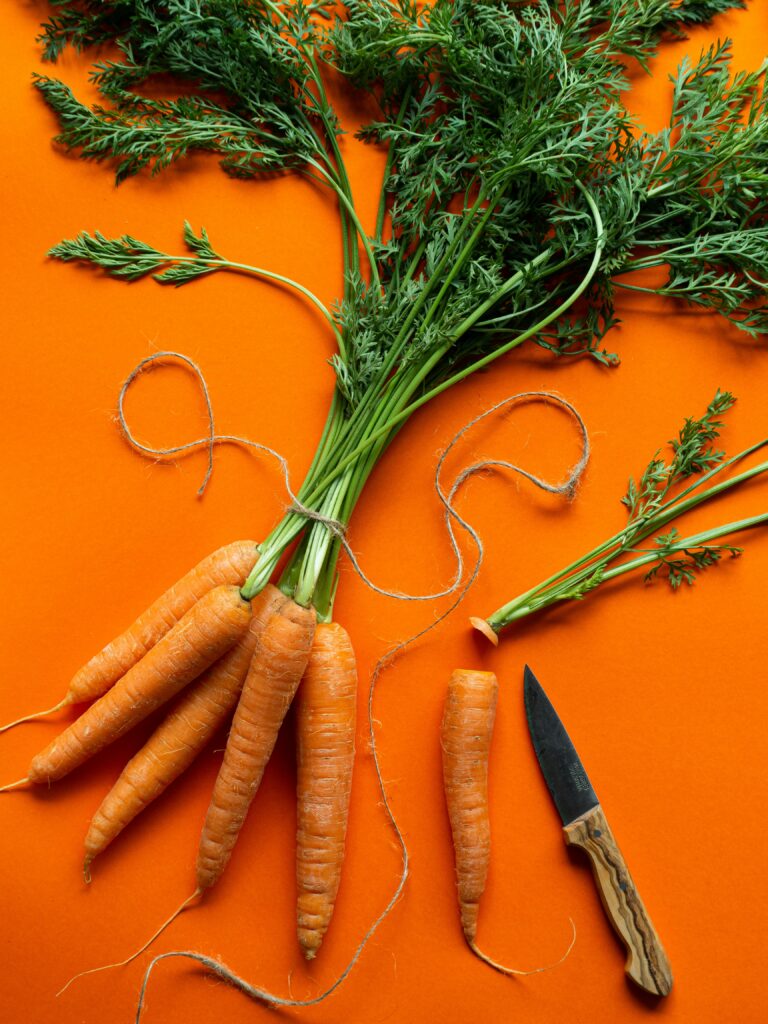 Impatience It can take a long time before CBD relieves your pain, depending on what kind of pain you're suffering from. Some people experience instant relief (I did when I first tried CBD), but it can take weeks or even months for CBD to completely fight the inflammation in your body. I would give it a little more time before giving up on it – you may not know what you're missing!
You need a different mode of delivery. Are tinctures not working for you? Try a balm! Are balms not working for you? Try some gummies! Everyone has a method that works best for them, and trying different modes of delivery (from different companies) will let you know for sure if it works or not 🙂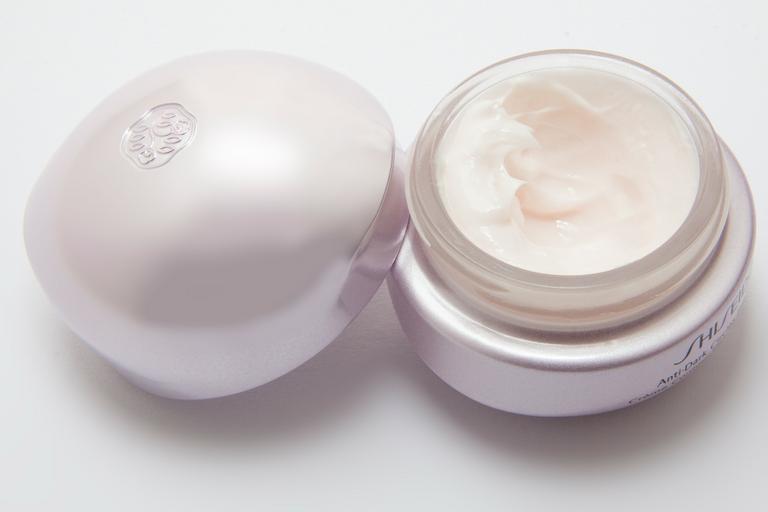 It's not for you. I recently had an experience (02/19/20) where my usual CBDPure product gave me a headache instead of helping me focus and feel better. I've been drowsy all day, and I'm beginning to realize that I shouldn't take CBD if I already feel relatively okay. Perhaps, with everything said and done, it simply isn't for you 🙂
For some, CBD works as a vitamin, for some a pain relief agent, for some a medicine, and for some a supplement. But you may still find yourself asking, "What's next? What else can I try?"
---
Okay, So What Can I Try Instead?
If you've tried CBD and it's simply working for you, there are some other options that can help ease your pain and produce homeostasis.
Kratom. Kratom contains alkaloids such as 7-hydroxymitragynine, and mitraphylline, mitragynine, and so it acts as a mu-opioid receptor antagonist. It's a mild opioid, but it's so mild that you can buy it from almost anywhere in the USA. Kratom is probably your best natural option for pain relief due to how strong it is, but you should definitely do your research before trying it – it can be pretty strong, and it's illegal in some countries!
Essential oils. There are many different essential oils out there, but one I'd like to feature in this post is copaiba essential oil. The only scientific "proof" I found for this essential oil is an old book of a former advocate, Mathey-Caylus, which I stumbled upon while searching the NLM. Many people, however, praise it for its ability to reduce pain, relieve inflammation, reduce congestion, and more! It's also significantly cheaper than your average bottle of CBD oil, so I recommend giving it a go and see if you like it!
Full-spectrum CBD products. Yes, I know this section is meant for other options, but full-spectrum CBD products almost always trump cbd-isolate products in their healing benefits. Check the back of your bottle, or your company's COAs – do you only see one ingredient? If so, you're using CBD isolate, and you might have better luck trying full-spectrum products! Just make sure the companies you buy from are legitimate 🙂
Meditation. We've heard it before – "meditation is the best thing to ever happen to me! I'm so glad I did it!"
Then we try it, aaaaaand it doesn't seem to work so well. I've come up with the aptly named acronym U.G.H when it comes to meditation, and it goes a little something like this:
U: Understand it takes time. No one is finished meditating, not even the most devout buddist monk. He got there through 50+ years of wanting to be happy with his life. In the same way, when your mind says "Okay you've been doing this enough, time to do something else now!" you know you have the power to sit there for 5 more minutes and be in the present moment. Give it time, it may give you more than you think! 
G: Gratitude, gratitude, gratitude. When meditating it's important to realize your current thought patterns, but it's also important to manifest new thought patterns as well. If you think, "I am grateful for xyz" and keep repeating that thought pattern then gratitude will begin to take the place of anger in your life. It's a powerful emotion, and it's so positive that people won't help but like you when they see you!
H: Heal yourself with your thoughts and feelings. Along the same note as manifesting gratitude, you can manifest healing with your thoughts as well. "I feel my headache healing." "I choose to heal the pain in my back." "My neck pain is slowly flowing away." "I'm feeling confident." "I'm feeling joy." "I'm healing." These thoughts may not seem like much at first, but if you continuously repeat them overtime then you may be surprised with the results that come afterwards 🙂
---
Knowing The Problem Is Half the Battle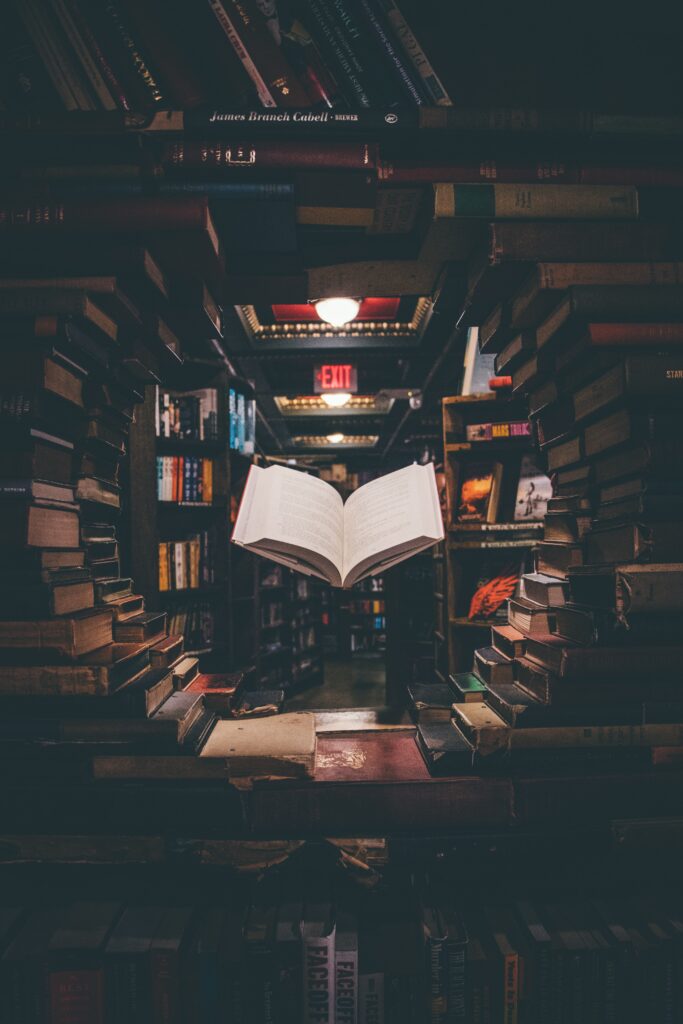 It could be that a doctor has already diagnosed you, and your medication simply isn't helping you. Perhaps the diagnosis is wrong, and the symptoms you're experiencing are because of another problem entirely.
Doctors are well-trained, but the human body is also very complex, and it can be difficult to figure out what the problem is. However, once we're confident we know what the problem is, we can address it with medicine, practices, and/or techniques that have worked for many others in the past. If it turns out you have social anxiety, but got misdiagnosed with chronic tension, then maybe a therapist or exposure therapy will help you more than anything else I've listed above. 
However, if you haven't seen a doctor yet, I recommend that you do so. I can only help you so much through the internet, and I don't want to send you on a wild goose chase for solutions that "might" work. Instead, I recommend that you know what your problem is, and that you know your problem inside and out. This way you'll have a much better chance of treating it, and who knows, maybe the best thing for you will be CBD after all! Only time will tell…
---
I Believe In You!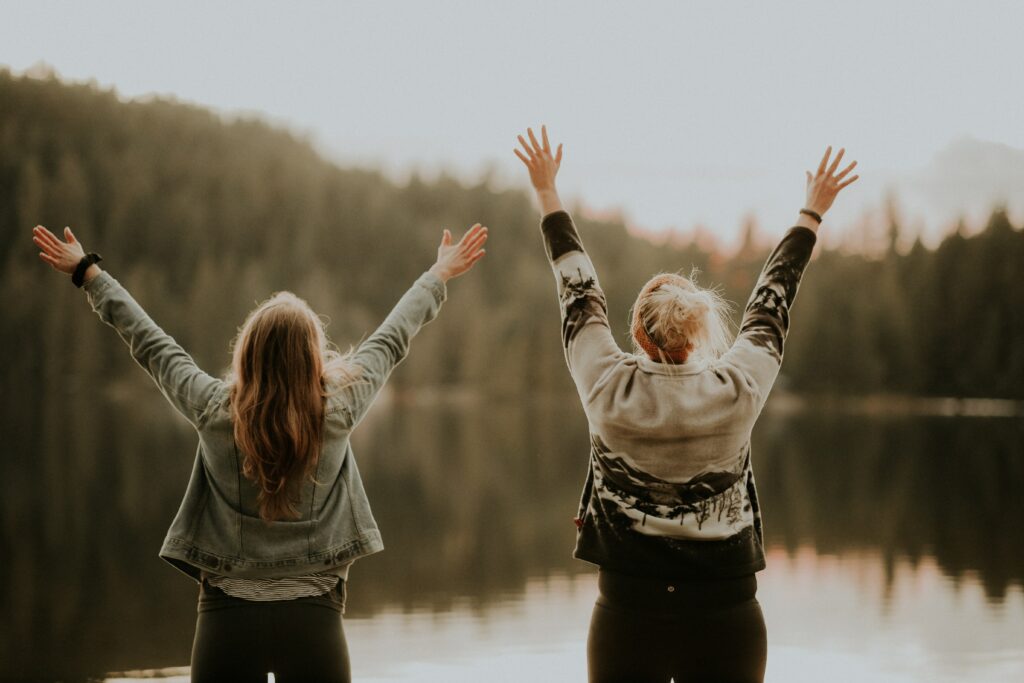 I'd like to refer you to my post here; the pain you're going through will also pass, and I have faith that you'll find a solution! Keep up the good work, I believe in you 🙂
---
Conclusion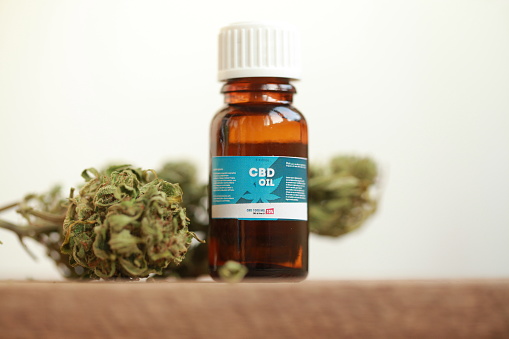 If it feels like you've tried everything and it simply isn't helping, don't give up hope – often positive feelings are what our bodies need to feel better. Your hope that a cure will be found, or a new treatment discovered, or a new puzzle solved will often carry you through more than you ever thought possible! 
Feel free to leave a comment below with your input, I'm always curious to see what you have to say! You can also email me at gabriel@itsagreenworld.com for any questions or inquiries you have. Have a wonderful day, and stay green my friends. 🙂